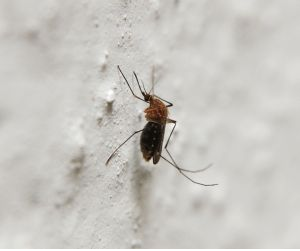 Driving away those annoying mosquitos during your next family and friends bbq party doesn't have to involve harmful, unnatural chemicals. The thought of spraying oneself or young children with synthetic substances can make anyone cringe. Never fear – making your own effective natural bug repellent is easy with essential oils!
Plant-derived oils have natural insect repellent properties. Peppermint Essential Oil and Thyme Essential Oil have even been found to disrupt the larval cycle of Mosquitos. Lavender Oil can be used to naturally help soothe insect bites as well.
I can't say what the best insect repellent using essential oils is, but hopefully you can find a good fit for your needs with the following. Here is my top 5 roundup of homemade insect repellent recipes incorporating essential oils:
What you'll need:
Essential Oils of your choice (Cajeput, Catnip, Cedar, Citronella, Clove, Eucalyptus, Lavender, Lemongrass, Mint, Rosemary, Tea Tree)
Natural Witch Hazel
Distilled/Boiled Water
Vegetable Glycerin (if desired)
1 Tinted glass spray bottle
The beauty of this natural insect repellent recipe is that it is versatile and you can essentially make your own perfume out of it (speaking of which, be sure to check out my post "How to Make Perfume with Essential Oils") . Get the full recipe and extra helpful information from Wellness Mama's post.
What you'll need:
Water
Castor Oil
Rosemary Oil
Geranium Oil
1 Tinted glass spray bottle
As Lexie explains, the Castor Oil helps the mixture stick to the skin of the wearer. Visit Lexie's Kitchen & Living for the natural bug repellent recipe.
What you'll need:
Thyme Oil
Tinted glass container(s)
Cotton Balls (optional)
This homemade insect repellent is very versatile. Kaley of Green Boot Living explains that you can use this mixture to create a sort of diffuser with a soaked cotton ball or scented ribbons to hang around outdoors. You can also use the mixture in combination with lotion or as a skin splash. To get the full recipe, visit Green Boot Living.
What you'll need:
Vodka
Eucalyptus Oil
Catnip Oil
Thyme Oil
Neem Oil
You can substitute the vodka with a mixture of witch hazel and distilled water. Head over to Your Thriving Family for this natural insect repellent recipe.
What you'll need:
Distilled water
Vegetable Glycerin
1 Tinted glass spray bottle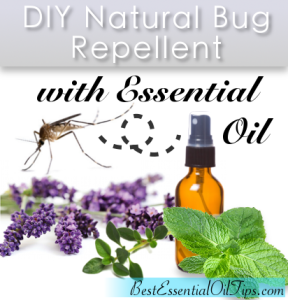 This homemade insect repellent spray is designed to work against all thingy creepy crawly, including spiders, mice, ants, etc. Visit Scratch Mommy for the complete recipe.
Care to share your favorite natural insect repellent recipes or products? Let's see them in the comments section below!